Don't Let an Accident Stop You
Accidents are stressful. Waiting for treatment after an accident can make symptoms last longer or reappear in the future. Our goal is to restore you to your pre accident self with minimal inconvenience to you. If you have been in an accident, email our office with the name of your insurance and claim number and we will guide you along paperwork and treatment steps necessary to return you to optimal health.
We have vast knowledge and experience in Personal Injury cases and have had thousands of cases since 2004. We will deal with the underlying health problems that arise from your accident. We work directly with car insurance companies and attorneys to get you the treatment you deserve.
Our office will deal directly with your insurance company

We minimize paperwork for you so you can focus on healing.

We treat both soft tissue and joint damage at the same time to get you better faster.

If you are using a lawyer, we will take care of all communication with them.
Common Signs You Need Treatment After an Accident
Sprains: damage to the ligaments due to the overextension of certain joints. Tendons are fibrous cords of tissue that attach muscles to the bone. Typical symptoms of a strain include localized pain in the area of impact, ongoing muscle spasm, muscle weakness and nerve weakness, localized swelling, inflammation, and cramping.
Contusions: A contusion is a bruise caused by a direct blow, crushing underlying muscle fibers and connective tissue without breaking the skin, the bruise is a pooling of blood underneath the skin. A contusion can result from falling or being slammed into a steering wheel, console or even your seat belt during an auto accident.
Strains: A sprain is a stretch and tear of a ligament, a strong band of connective tissue that connect the end of one bone with another. Ligaments stabilize and support the body's joints. When a ligament is damaged in an accident, it creates a laxity or creep effect. This laxity in a joint can cause any area of your spine to move past its typical range of motion. This puts an incredible amount of stress on your vertebral discs.
   OUR OFFICE BY THE NUMBERS
| | |
| --- | --- |
| HELPFUL STAFF | 3 |
| MASSAGES GIVEN | 1236 |
| NECK PAIN TREATED | 1671 |
| LOW BACKS TREATED | 2462 |
| PATIENTS TREATED | 4637 |
  OPENING HOURS
| | |
| --- | --- |
| Tuesday & Thursday | 8:00 – 5:45 |
| Wednesday & Friday | 8:00 – 1:00 |
| Saturday | By Appointment |
   (310) 622-4513
  OUR OFFICE

MEET OUR STAFF
Our friendly staff is here to answer your questions and create a warm healing environment

OUR PATIENTS SAY
Since 2004 we have proudly had thousands of successful patient outcomes and our patients can't stop talking about us.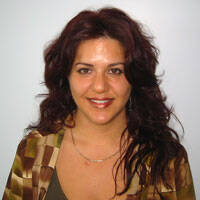 I am happy to say my neck pain has really improved and it's safe to say that my life has improved.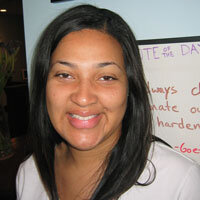 My back pain and discomfort have just about disappeared. I no longer suffer from sinus pain and pressure. My headaches are gone and I am sleeping better than I ever have in my life.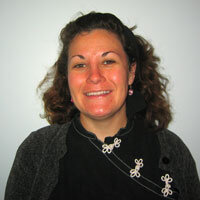 Dr. Yarmand has given me control of my body. I don't need painkillers for the pain of everyday walking.  I went hiking the other day with no pain.
Make An Appointment
We're here for you and can schedule an appointment for you via email, text or phone. An initial appointment takes approximately 35 minutes.